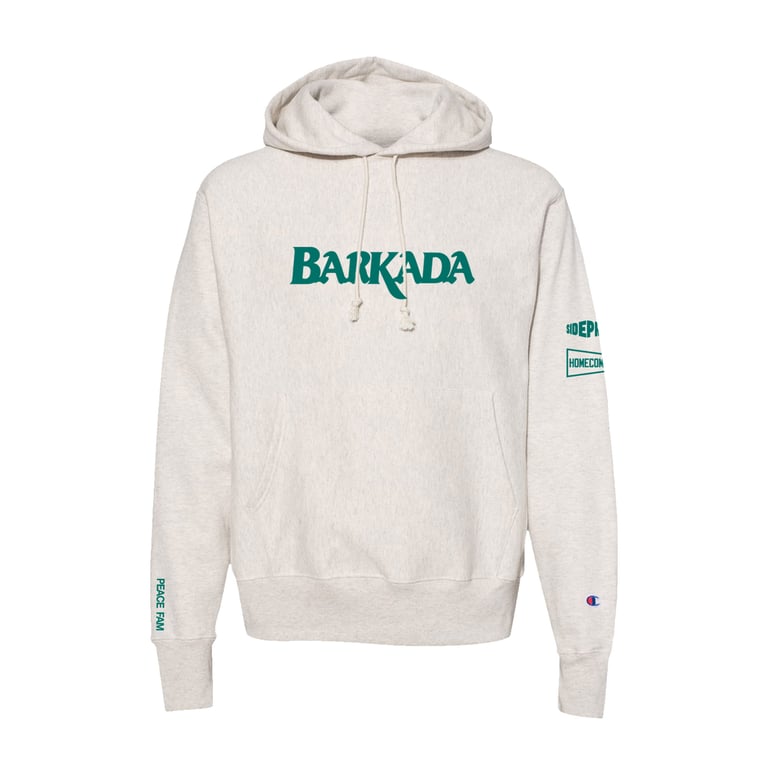 HOMECOMING USA X SIDE PRACTICE COFFEE BARKADA REVERSE WEAVE HOODIE
This Barkada Hoodie is a collaboration with the fam over at Side Project Coffee in Chicago. If you're ever Up North in the Ravenswood Neighborhood definitely check them out. Great Beverage and pastries and they support local artists and brands.
This hoodie is printed on Champion Reverse Weave Hoodies.